Toni Wolff's structural forms of the feminine psyche
As a complement to C.G. Jung's theory of the psychological functions (thinking, feeling, sensation, intuition), Wolff developed an innovative theory of the feminine psyche. One path to individuation is integrating all four structural forms or types.
Doing this work brings wholeness and a full life, and it provides some protection against the shadow possibilities of each archetype. This is equally true for women and men, regardless of their gender identity or sexual orientation.
Peggy Vermeesch, PhD
---
Crying wolf ! The homeopathic remedy lycopodium clavatum
Lycopodium clavatum is a very important remedy in the homeopathic pharmacopoeia.
It is haunted by its territory, by the concern of size and greatness. It is the remedy of the authoritarian crisis, of the separation from the symbiosis where the subject is confronted with the paternal function.
Bernard Long, M.D.
---
The need to acknowledge the archetypal forces within
The archetypal forces that are active deep within our unconscious call for expression, somehow, whether we ask for it or not, and whether we want it or not.

We don't know in what form their call will come, nor to what purpose, but they will find a way into our conscious outer life. Our ego is instrumental in reducing the raw power of these archetypal forces. Peggy Vermeesch, PhD
---
The C.G. Jung Tower in Bollingen
Pictures of the tower in Bollingen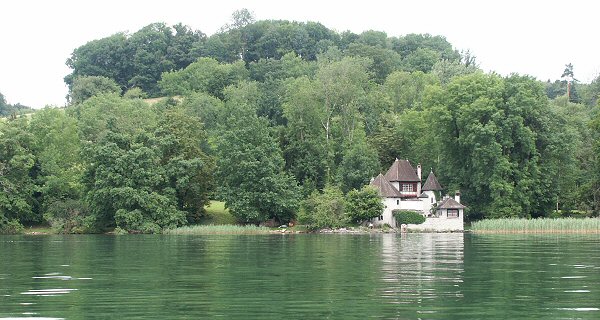 «  From the beginning I felt the Tower as in some way a place of maturation – a maternal womb or maternal figure in which I could become what I was, what I am, and will be. It gave me a feeling as if I were being reborn in stone. It is thus a concretization of the individuation process, a memorial aere perennius » C.G. Jung
---
The House of C.G. Jung in Küsnacht
Jung's house in Küsnacht can be visited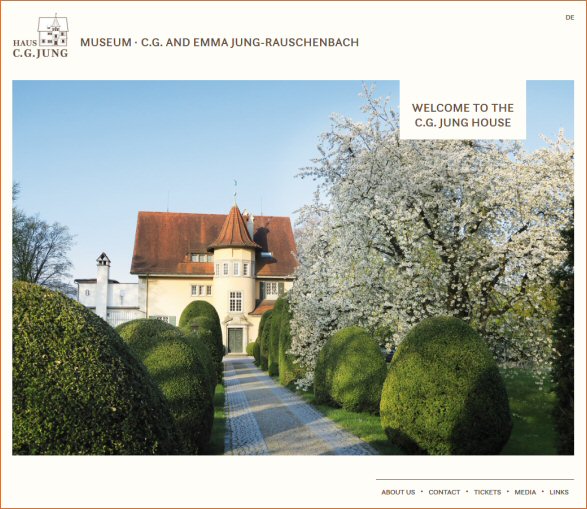 The Museum C.G. Jung House is managed by the Foundation C.G. Jung Küsnacht. It was established in 2002 with the goal of keeping the memory alive of C.G. Jung and his wife and associate, Emma Jung-Rauschenbach (1882-1955).
---
Map of Switzerland and information
The different places where C.G. Jung lived in Switzerland